By Barbi Hayes
Manifestation of climate change (crisis).
Lightning trends and tracking events has become an important indicator of how the atmosphere is changing in response to climate.  And in the high Arctic, the rise in lightning is becoming worrisome.  In 2021 there were 7278 lightning strikes in the high Arctic where sightings used to be rare – double as many as the previous nine years combined.  With sea ice melting faster, more water evaporates and adds greater moisture to the atmosphere.  Higher temps and atmospheric instability create perfect conditions.
A Finnish firm, Vaisala Oyj, prepares an annual global lightning report and the just released 2021 report listed the U.S. with second-highest number of strikes after Brazil.  The U.S. lightning capital is Flatonia, Texas with 1043 events/sq. mile. And the lowest density is Kalihiwai, Hawaii with 17 events.
The report further breaks that down into states and identifies a "lightning capital" for each.  In Nebraska the Sandhills received the most events with Gordon the ranking lightning capital – 469 lightning events per square mile annually.
And lightning can be an economic disaster for ranchers if their cattle get killed.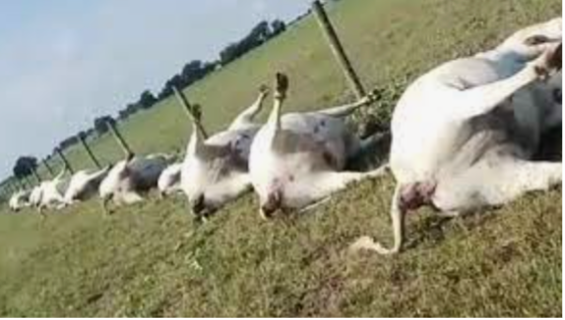 Researchers forecast a 12% increase in the frequency of lightning strikes with every 1-degree Celsius increase in temperature.  That could mean over 800+ events in the Arctic and about 56 more opportunities to hit livestock in the Sandhills.  The more dire situation is with fire. Altho lightning-triggered wildfires are less that 15% of wildfires in a given year – they burn more acerage than human-caused fires.  And our wildfire seasons across the globe are expanding.
Intra-cloud lightning during storm at GC. Intra-cloud happens completely inside the cloud, jumping between different charge regions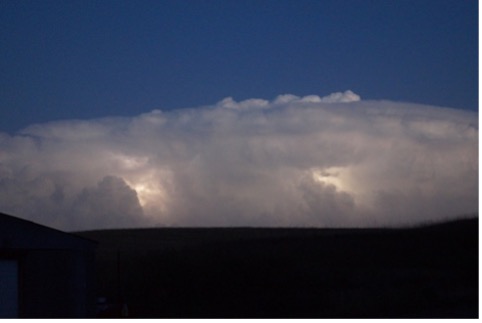 THAW and Legs on the Wall.
This past weekend hosted two great events:  1) the 2nd 24 Hours of Le Mans Virtual (rFactor 2 platform) – not to be confused with the 90th 24 Heures du Mans happening on 11-12 June in France and 2) in the down under world of summer in Sydney was the world premier of THAW – created by Legs on the Wall – a performance over 10-hours with three separate performers representing one woman – highlighting the threat of climate change.  https://www.thaw.org.au
"A lone woman on 2.7 tonnes of sculpted ice is suspended 20 metres over the waters of Sydney Harbour, from the foot of the Sydney Opera House. Isolated on this frozen world, she scrambles to protect it from the elements and the industrial crane that seems to toy with them both."
https://www.legsonthewall.com.au/thaw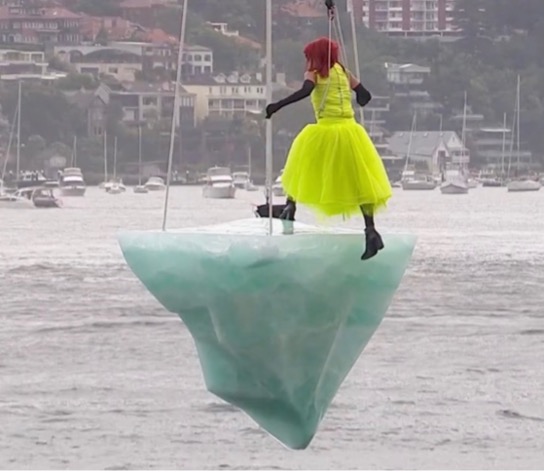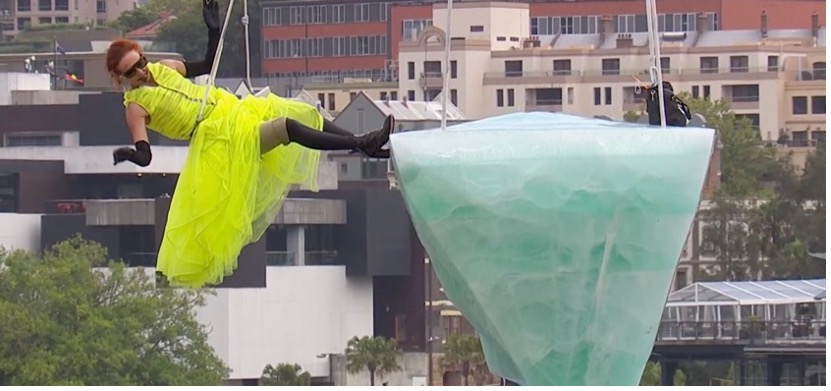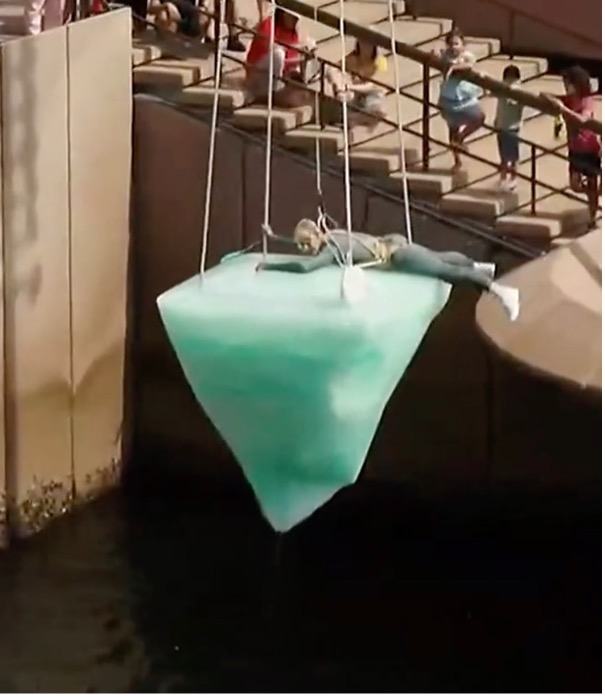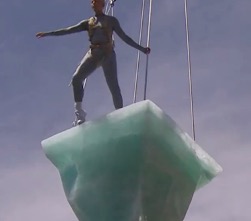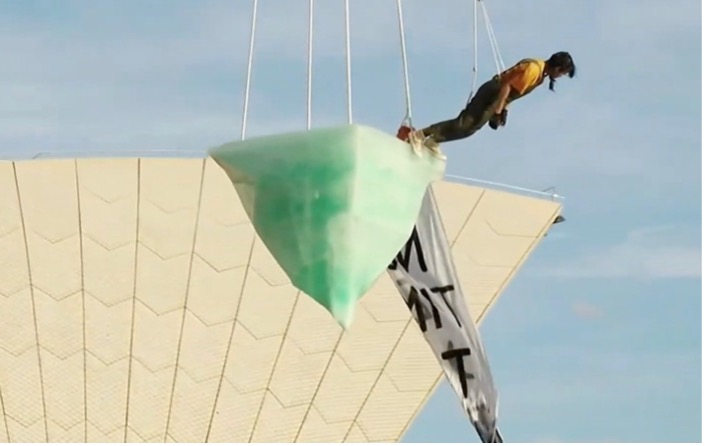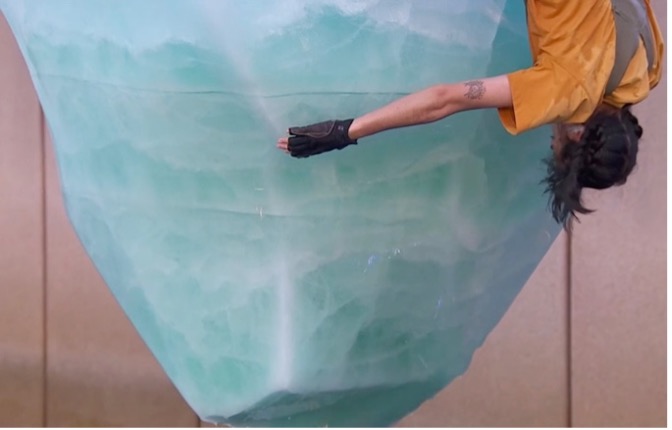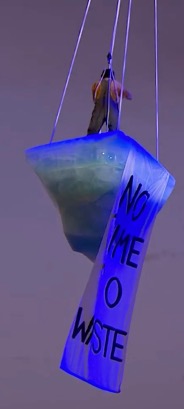 "When future generations look back … they will certainly blame the leaders and politicians of this time for their failure to address the climate crisis but they may well hold artists and writers to be equally culpable, for the imagining of possibilities is not, after all, the job of politicians and bureaucrats" –Amitav Ghosh
I watched THAW on my computer and found the performers and the music mesmerizing – the first performer was unsettling and that was good – the second was non – but the third struck me – the iceberg just kept getting smaller – so moving – how do we turn emotion into action?
Final Thought…
Answer to last week's History question:
ZZ Top – Bassist Dusty Hill and drummer Frank Beard
Dusty Hill "quitted the stage" on July 28, 2021.  In high school he played the cello, but he grew up listening to blues – and began singing for money when he was 8.  At 13 he took up the bass and played in a band his brother had formed. He said this about learning to play the bass, "I kind of learned how to play on stage and whatnot, and embarrassment is a great motivator. If you don't play well, standing up there with lights on it really stands out, so it behooves you to get your shit up pretty quick."
And he did not like school – "Part of the problem was that by the time I was 13 I was already playing in local bars, so school kinda got in the way of that and I resented it."
In 1976 after years of touring, ZZ Top went on a three year hiatus. During that time Hill spent the period working at the Dallas Airport to "feel normal"– he was rarely recognized – but told fans who asked: "No! Do you think I'd be sitting here?"  The return to the band also brought the beards ("Texas Goatee") and sunglasses.  And I love the on -screen appearances he made – like in Back to the Future III.
He came to prioritize composition over complexity: "Sometimes you don't even notice the bass – I hate that in a way, but I love that in a way. That's a compliment. That means you've filled in everything and it's right for the song, and you're not standing out where you don't need to be."
Hill died at home in Houston at age of 72.   (Wikipedia notes)
History Question:
After the tragic end of Nirvana, which musician went on to create what band?