Books
MoonRise Gallery carries books by local authors as well as a unique selection of books once-removed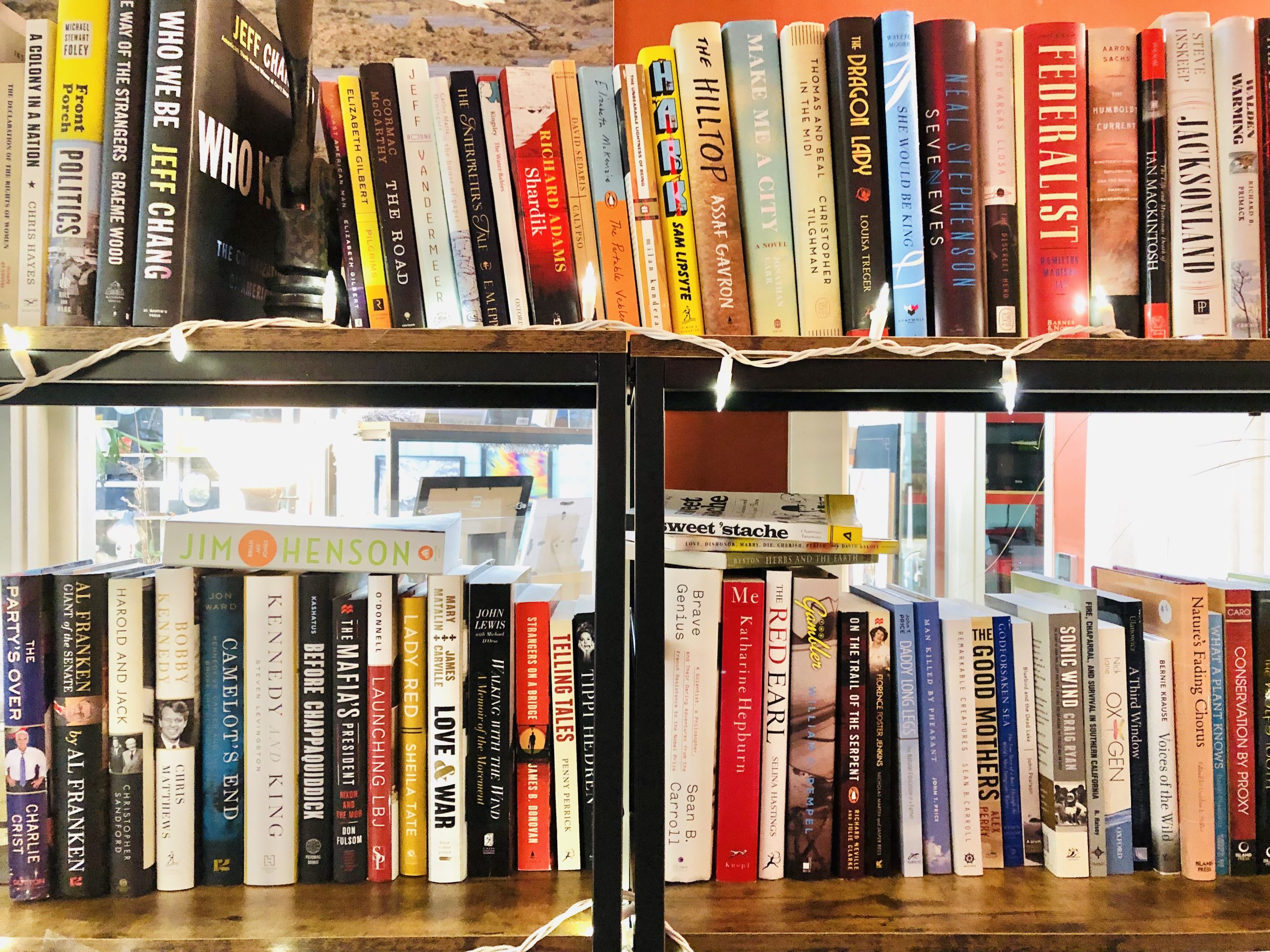 Local Authors
Aspen Laboy
I am a queer, Black and Puerto Rican artist from Omaha, Nebraska. Glass is the primary medium I work with, though I also publish poetry, develop analog photography, make short films and relief prints. The glass I use is all recycled and then repurposed into mosaics and sculptures, therefore no glass is wasted. Environmentalism is the main reason why I use recycled glass, which is heavily reflected in various scenes of nature I create. The second reason is because it proves the fact that nothing is ever created or destroyed, only recreated. Lastly, I admire knowing the process is dangerous yet delicate at the same time. All the art I do is inspired by nature, science, consciousness and hermetic philosophy. https://www.aspenmlaboy.com/
Jennifer Joseph
Jennifer Joseph writes fantasy, science fiction, and poetry for readers of all ages, and horror for those old enough to know that monsters rarely live under your bed. She loves bad movies, good pizza, and could wear superhero t'shirts for two months with no repeat. She lives in Omaha, NE with her husband, daughter, and ever-growing stacks of stationary.
Lolly Anderson Thomas
As a child, Lolly Anderson Thomas was often praised for her wild imagination and creativity! This fueled her graphic arts and writing career. In 2010, she expressed her creativity in a new way; she wrote and illustrated a whimsical fantasy chapter book Tiggle Trouble: A monster's Birthday Adventure.
Michael Campbell
Michael Campbell is a humor writer and musician. Of Mice and Me, Campbell's 2017 collection of humor essays, is now available in print and eBook editions, as is his previous book, Are You Going To Eat That? His "Dumpster" column closes every issue of Food & Spirits magazine. Campbell also has four albums of original songs. The 2015 album My Turn Now includes a title track with a hilarious cameo by former game show host Richard Dawson. http://michaelcampbellsongwriter.com/
Thom Sibbitt
Thom Sibbitt's pseudo-memoir about the struggle of a young man to escape the inheritance of the shattered hopes, dreams, and lives of his parents. The young man roams New York City, self-cannibalizing with alcohol and sex until he escapes the city to impossibly collide with his dead father on the great American highway. http://theturnpikebythomsibbitt.blogspot.com
Todd Robinson
Todd Robinson was raised in Omaha and on a farm on the Keya Paha River. He "has spent nine months of every year of his conscious life a classroom because nothing frees and inspires him quite like learning does." Todd is a very engaging teacher in the Writer's Workshop and the Thompson Learning Community at University of Nebraska at Omaha.
Travis Sing
A native of central Oklahoma, Travis Sing holds degrees in history from Creighton University (BA, 1995) and the University of Nebraska at Omaha (MA, 1998). He has worked in various capacities within the history field in both Nebraska and Maine as a consultant, educator, site manager, and library/archives director. Sing appeared in the 2013 NET documentary "Devil Clouds: Tornadoes Strike Nebraska." He is also the author of "Creighton University Athletics: A History in Photographs."
Trilety Wade & Megan Thomas
Two Birds Bakery (Trilety Wade and Megan Thomas) previously filled the MoonRise space with the scent of fresh pastries (clearly one of the world's greatest wonders) and visually artistic cakes, pies, and cookies. Two Birds developed their own vegan and gluten free recipes which further defined the local culinary culture. Even though the Bakery is now only in our memory bank, their cookbook keeps the aromas and tastes of Two Birds in the Now.