By Barbi Hayes
I am writing this on December 8th which is the official "Pretend to be a Time Traveler Day." And on this very cold day I am time traveling back via photo to May 5th, a day that was spitting rain by late afternoon and awarded us a spectacular double rainbow above Glacier Creek. And in minutes it was gone – the ephemeral creates intense memories.
A good day to reread the worn-out copy of A Wrinkle in Time (Madeleine L'Engle) or The Restaurant at the End of the Universe (Douglas Adams).
A look at the ephemeral in "negative space"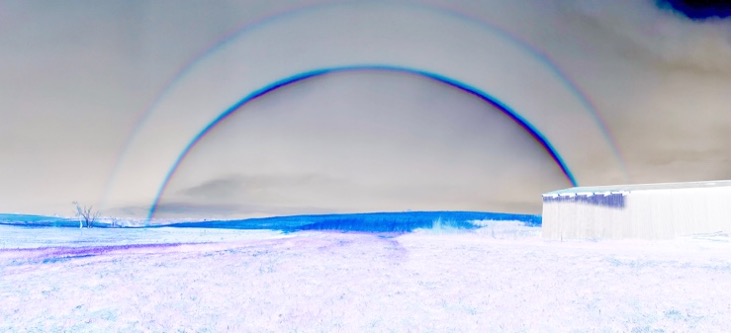 The minutes elapse along with the arch of colors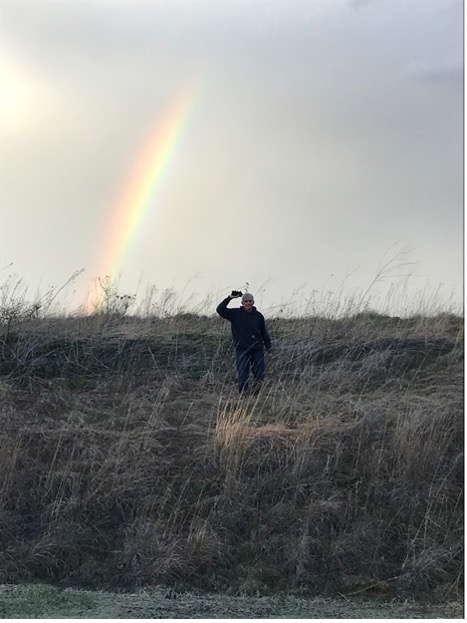 And I time-travel back to the first time my daughter experienced the Pacific Ocean – I can still hear her high-pitched excited tone of delight as the waves crashed over her feet.  Looking at these photos though, I probably should have put a life jacket or something on her as the sea was a bit rough that day – or maybe not let her walk toward the rocky abyss with just a hand holding safety measure!  Ah, the ways of young mothers.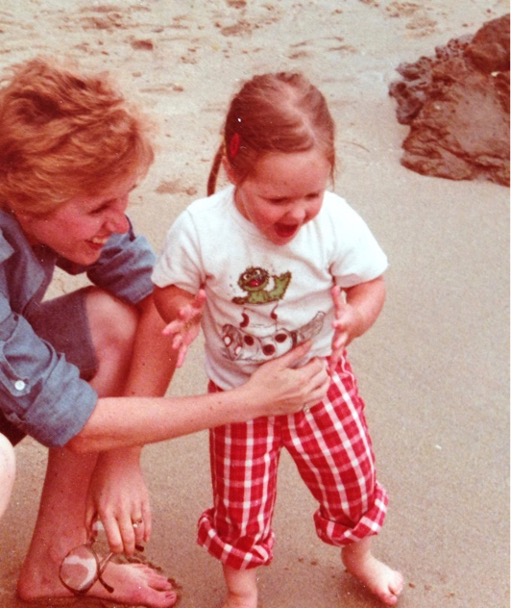 Tidbits from a rambling mind…
PIN Patterns in Nature
The beauty of camouflage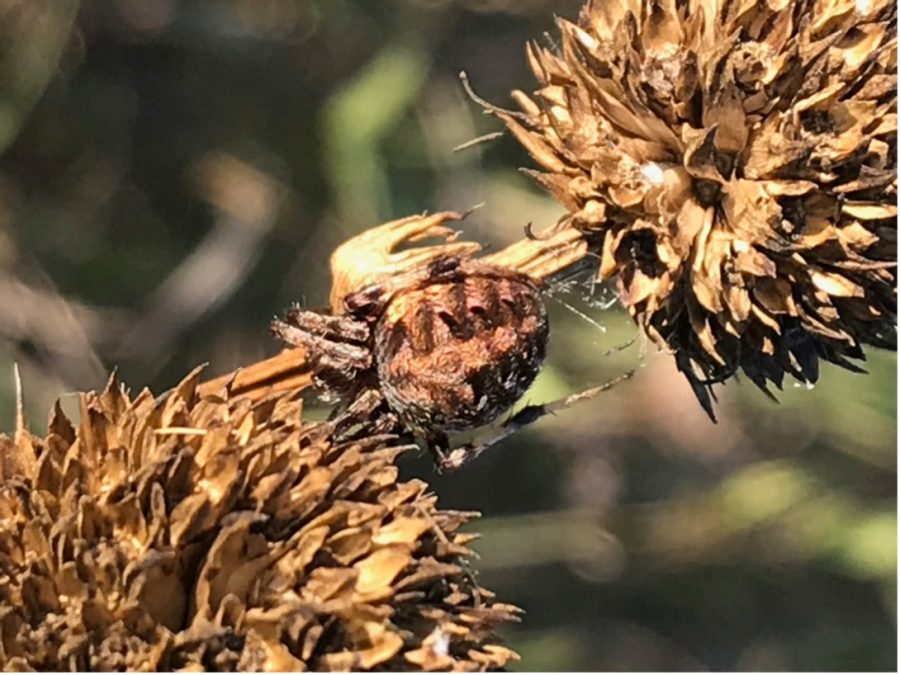 BTG by the garden
Seed Savers catalog arrived just in time for me to time-travel to next spring – with visions of new varieties to try –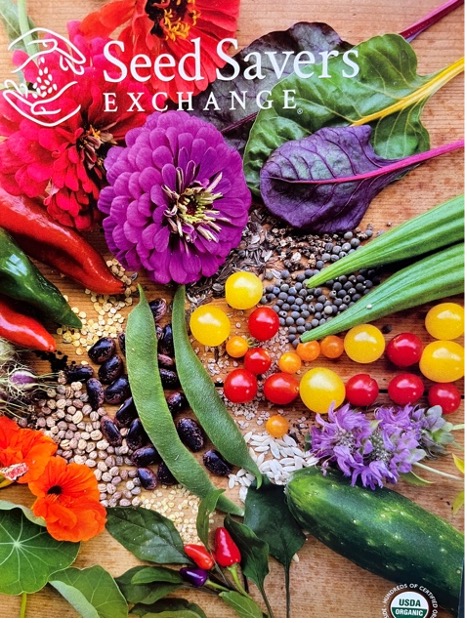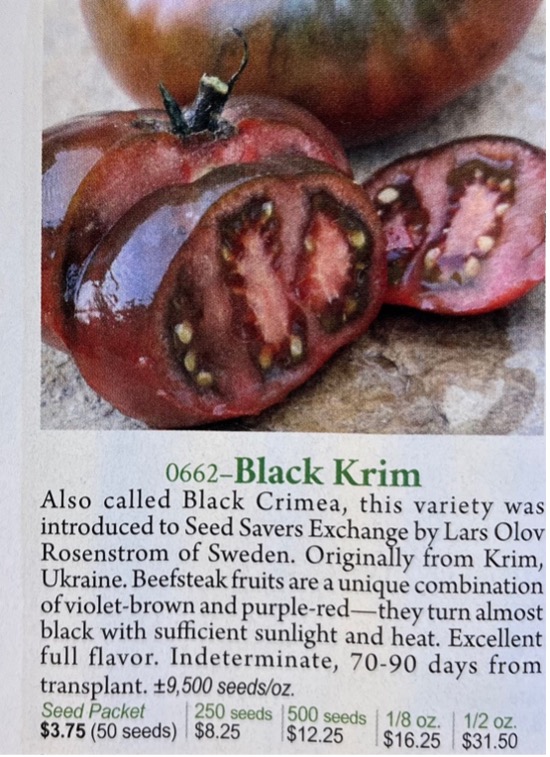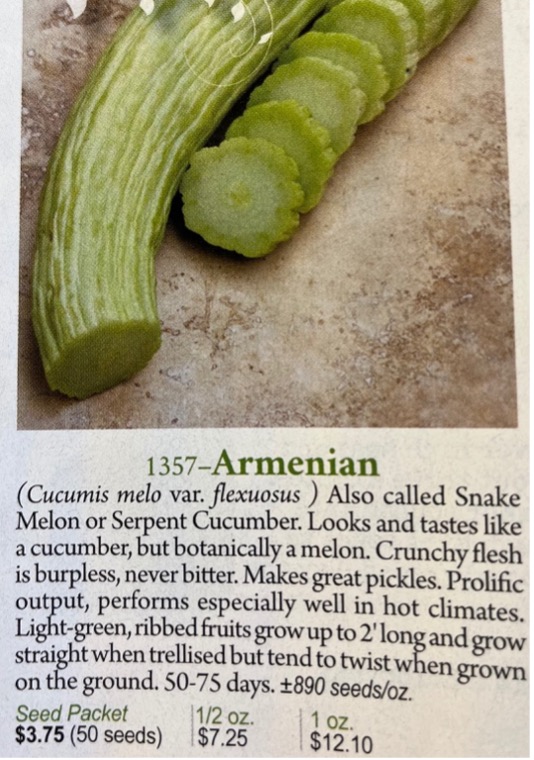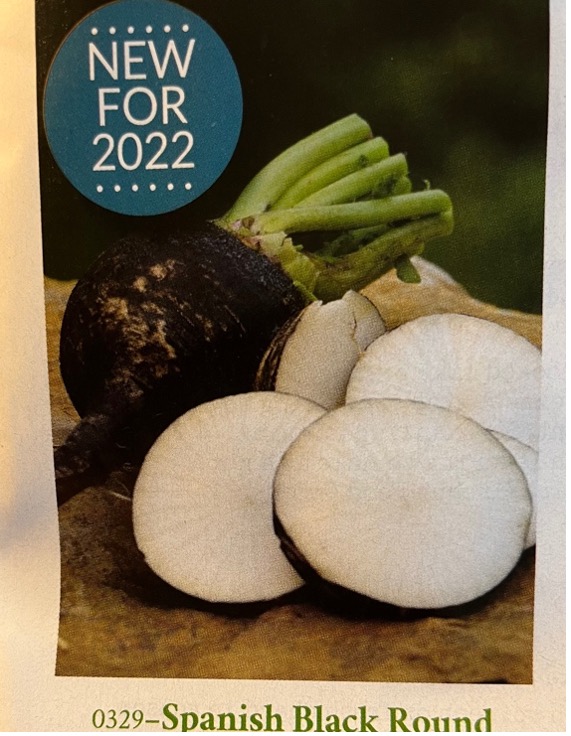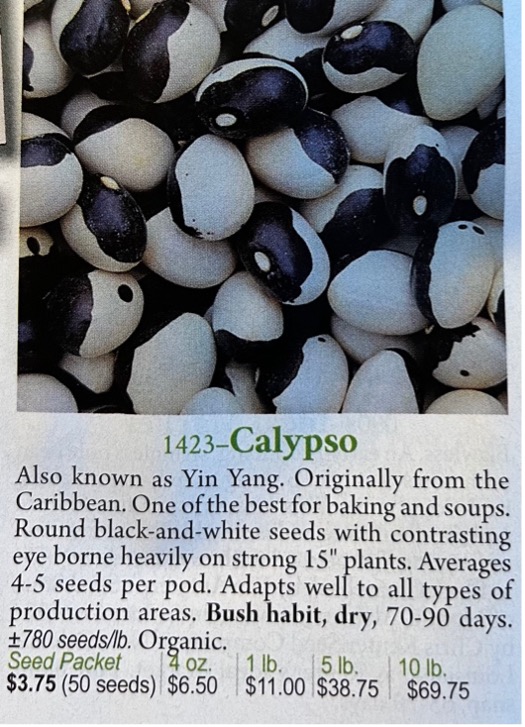 BTN by the numbers
National supply chain issues are causing a shortage of Cream Cheese.  In New York City shops are reporting only enough for a few days.   But some online commenters are pointing the finger back at the shops – saying the shortage is self-inflicted from "loading each bagel with a pound of cream cheese."  Now I ask you … isn't that exactly how a bagel should be eaten! There is no such thing as too much cream cheese.
Final Thought…
If the Earth were flat – cats would have pushed everything off it by now.