By Barbi Hayes
It's December 1st and we are down to our last tray of ripening tomatoes from our garden. What a bountiful season we had this year. The day before the first pending frost we were out there collecting many 5-gallon buckets of green tomatoes – from grape size to giant bigger-than-your-palm size. Heavy, meaty, delicious. From orange to deep red to Cherokee purple and, newly tried this year, a white variety.
I get most of my seeds from Rutgers University as they developed the original Campbell's tomato.  And I plant my seed directly in the garden bed so no tomato plants suffer through being transplanted. My Rutgers varieties include:
Scarlet Sunrise – a bicolor grape tomato with an intense sweet flavor balanced by moderate acidity – while harvesting we would "pick & pop" – pick them and pop into mouth – they taste best in the garden and are very high yielding.
Rutgers 250 – the result from crossing the same parent varieties as the original 'Rutgers' tomato that was released by Rutgers in 1934.
Ramapo F1 Hybrid – first developed and released by Rutgers in 1968 – then unavailable for many years and reintroduced in 2008 – great flavor and fruit quality – very productive – keeps trying to outpace the other varieties in the garden – but then not surprising as he's an F1!
So December is the time I reflect back on my garden of the past season – and get ready for perusing Seed Savers for varieties to try in addition to my ever dependable Rutgers varieties.
The north garden – robust Rutgers tomatoes flank the sides – zucchini runs the center and Blue Lake green beans and wax beans cover the back.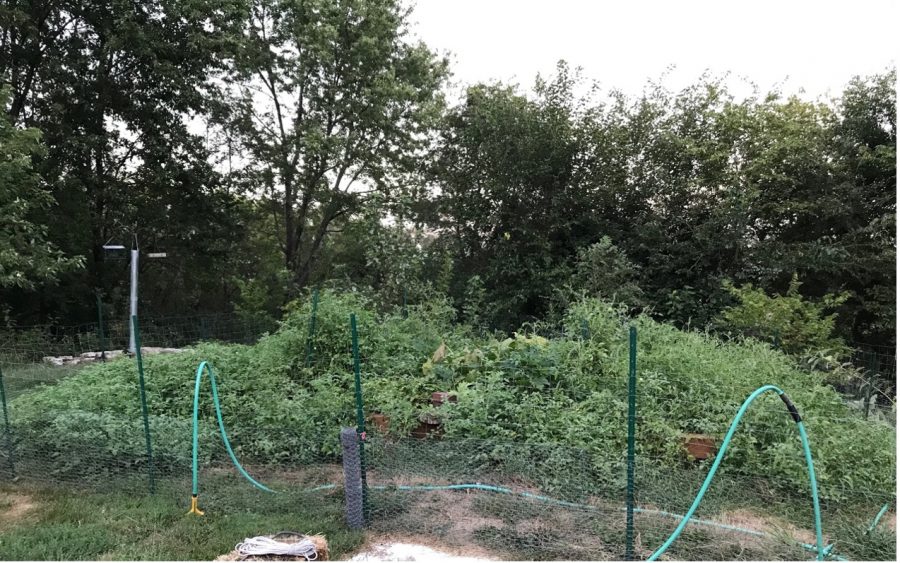 A sea of Rutgers tomatoes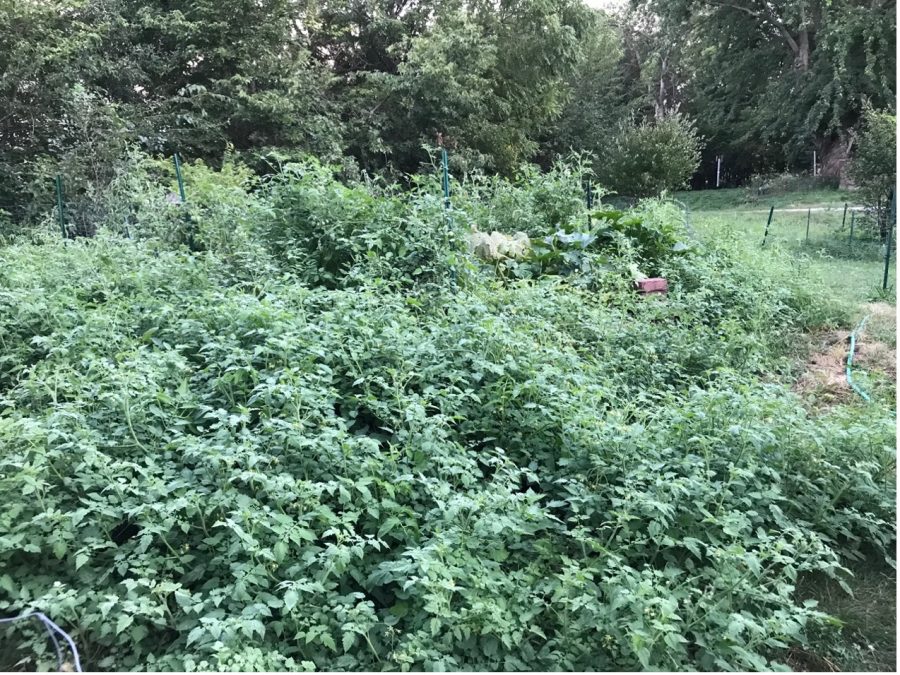 The south garden – a frame from a patio umbrella supports bean vines – spaghetti squash, tomatoes, peppers, marigolds – and milkweed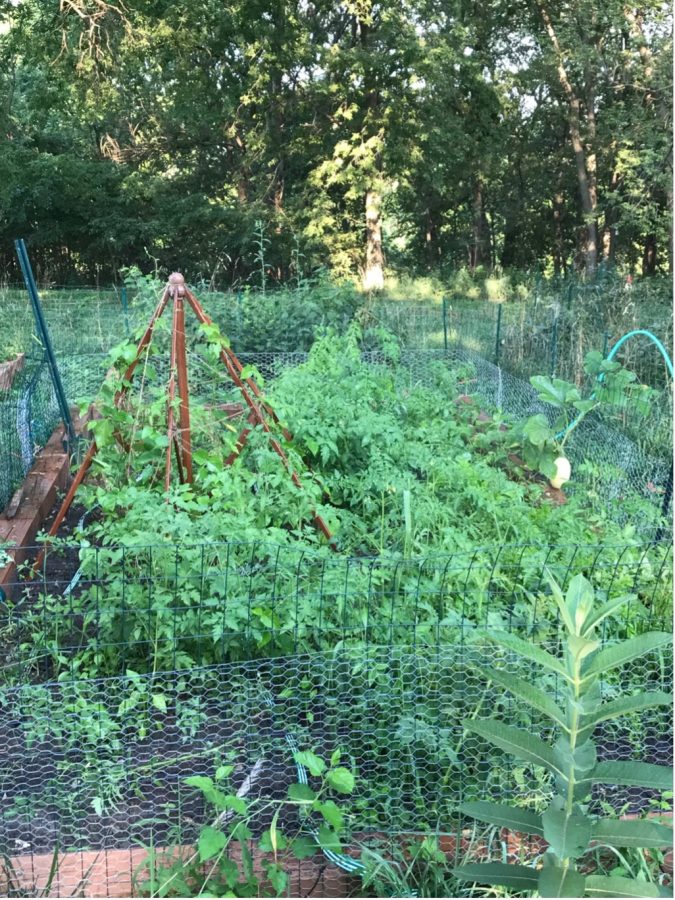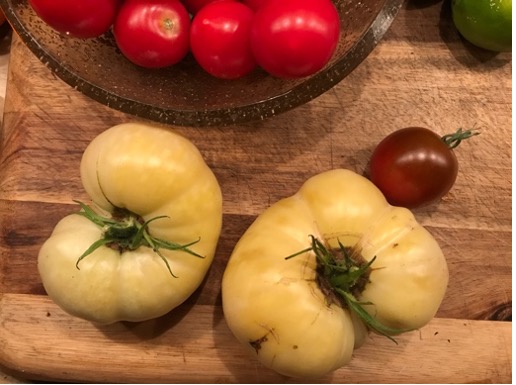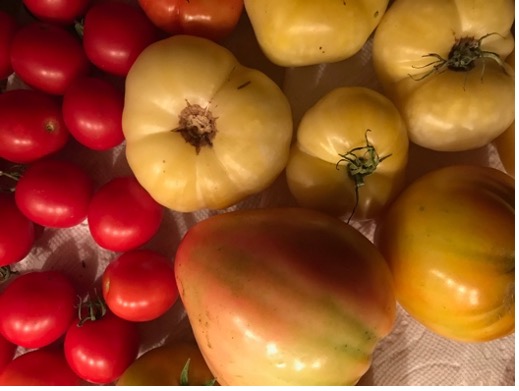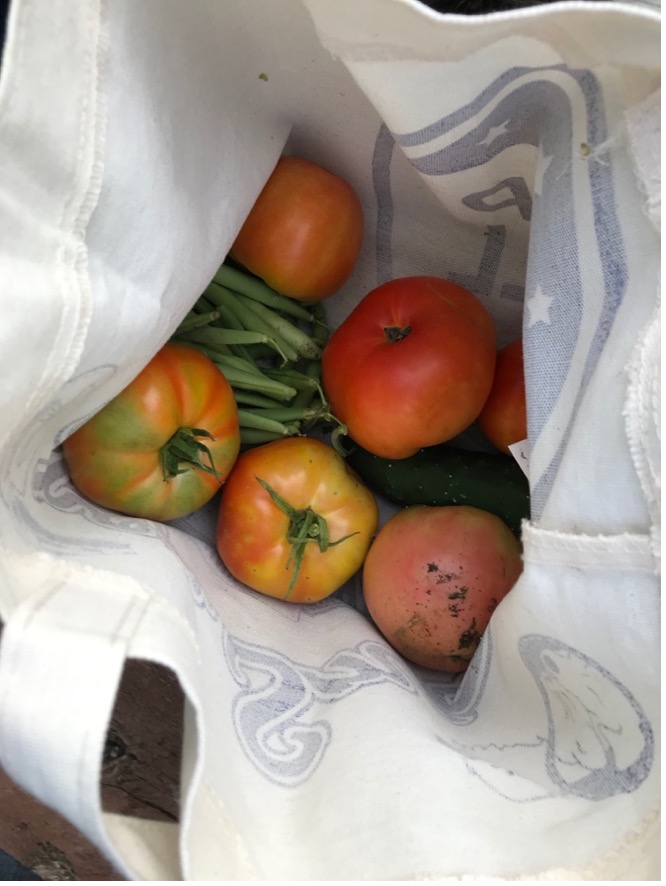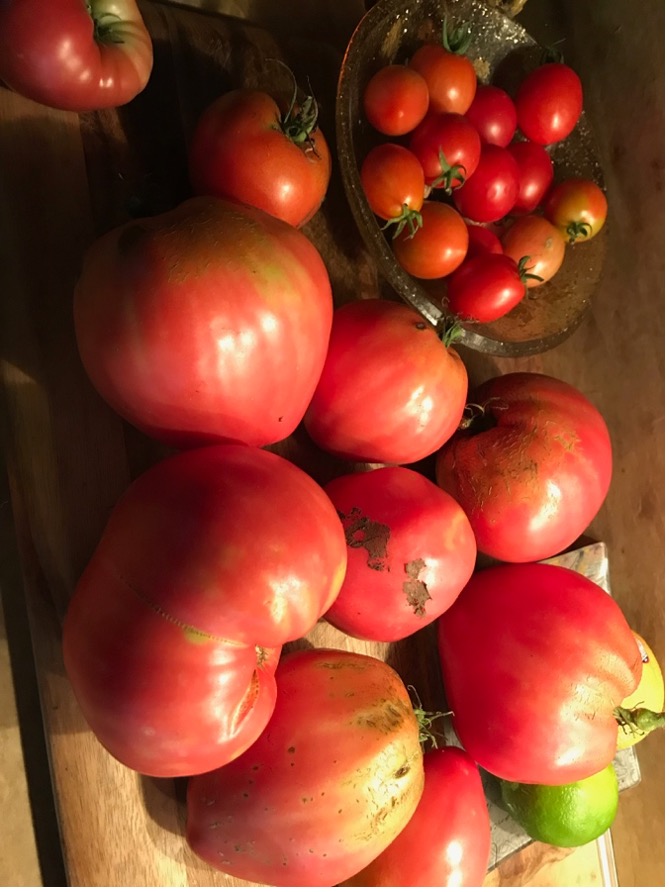 5-gallon buckets full every couple days – this photo brings fond tasteful memories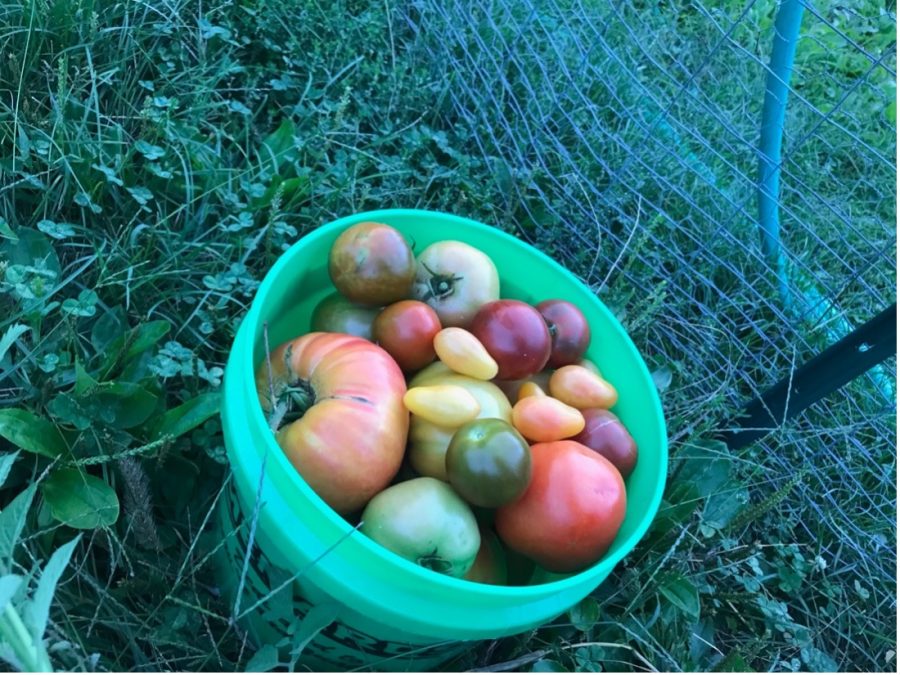 the last tray – so sad…